Budget Committee Meeting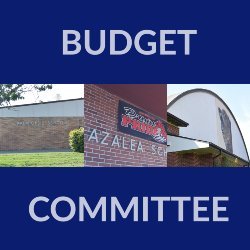 What

Budget Committee Meeting

When

5/24/2022, 5:30 PM

Where

Kalmiopsis Elementary Library
NOTICE OF BUDGET COMMITTEE MEETING
A public meeting of the Budget Committee of the Brookings-Harbor School District 17C, County of Curry, and State of Oregon, to discuss the budget for the fiscal year July 1, 2022 to June 30, 2023 will take place on May 24, 2022 at 5:30 PM in the Kalmiopsis School Library at 650 Easy Street, Brookings, Oregon 97415. The purpose of the meeting is to receive the budget message. This is a public meeting where deliberation of the Budget Committee will take place. Any person may appear at the meeting and discuss the proposed programs with the Budget Committee.
A second meeting may take place on May 31, 2022 if necessary. A copy of the budget may be obtained by request on or after May 23, 2022. To request the copy email [email protected] .
Publish May 6 and May 13, 2022.
You will also be able to watch a livestream of the meeting from our district website
@ www.brookings.k12.or.us .

Copy to Google Calendar
•
Download iCal Event